Haomei Aluminium Industry Co., Ltd has 102 employees. We have production workers 56 people, 10 people responsible for quality control, 10 people responsible for the logistics and 11 people responsible for technology. 6 people in charge of export business.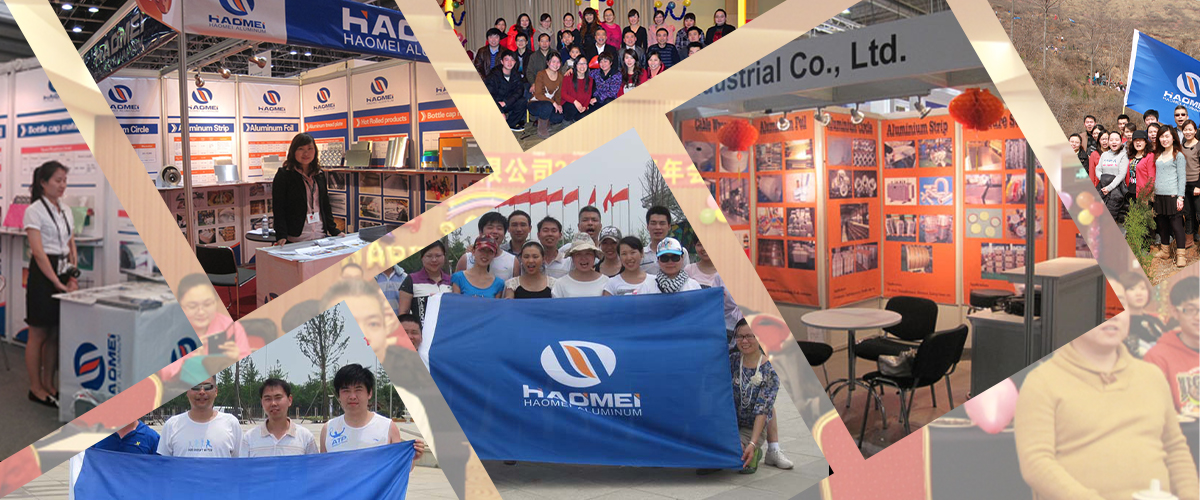 Ours salesman in charge of contact clients directly. After confirmed customer's all requirements and order, they will send production plan to ours production manager, quality control personnel and logistics personnel.
After received the production plan of aerospace grade aluminum, ours production manager will make the production schedule and arrange the workers to produce them. He will send the production schedule to quality control personnel and logistics personnel also.
Ours 56 workers in charge of production of aluminium coil, aluminium sheet, aluminium discs, aluminium pipe, etc. according to customer's requirements.
Ours salesman will feedback the production schedule to ours clients.
Ours quality management personnel will control product quality in raw materials procurement, production process and packaging,
After receiving the confirmation slip, ours salesman will inform ours professional logistics personnel to arrange the shipment. Ours logistics personnel will follow the cargo transport situation and timely feedback to salesman in order to let ours clients to ready to receive the goods in time.
We use a professional team to control the whole process of trade, for customers to save cost and time.