2024 aerospace aluminum alloy is a typical hard aluminum alloy in the aluminum-copper-magnesium system, its composition is more effective, and its comprehensive performance is good. The characteristics of the aerospace 2024 aluminum alloy are: high strength, certain temperature resistance, and can be used as working parts below 150 degrees. Established in 1990, Haomei Aluminum is an enterprise specializing in the processing and distribution of high-end aluminum alloy sheets for aircraft, vehicle, ship and so on. Relying on more than ten years of industry accumulation and strict management system, it has won a good market reputation.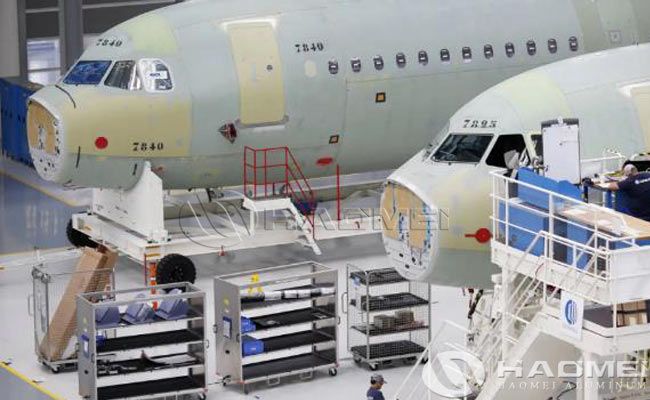 Can 2024 aerospace aluminum alloy used for aircraft landing gear? After heat treatment, 2024 aluminum alloy undergoes natural solution treatment, which can obtain relatively high compressive strength and ductility, because its strength is very high, so aerospace aluminum alloy are generally used to produce skins, beams, partitions, and wings, which are also the structural materials of the shell.


However, the strength and bending rigidity of alloy structural steel are still insufficient. At present, the raw material of the wheel is still silicon-manganese alloy steel. In general, the main advantage of 2024 aerospace aluminum alloy is still on the basis of considering the general strength and ductility, the ratio is very low, but the ultimate strength still cannot be used as a wheel.